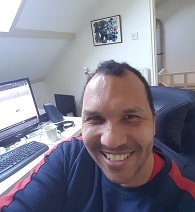 Hi, I'm Phil. I like cats (that explains the Philcat part) and actually all animals. A lot of people too.
I have been actively practising health and wellness ever since I can remember (actually about 35 years).
This website is a way to share what I've picked up so far in life and the new things I continue to learn.
More recently I've discovered that a lot of what I've been doing to keep myself running optimally is called "biohacking". Basically meaning the use of unconventional ways to improve your physical, mental and spiritual performance.
I hope to enrich and inspire others with the posts I write here.